Written by AnnaMarie Jones
I can't be the only one who feels like they're slowly becoming a lead character in an isolation film. Like I'm a famous romance novelist being trapped in the mountains until I create the perfect ending to my next book. Or I've lost my mind inside a haunted hotel where only twins are the checked in guests. Either way, we are in some really weird times right now. It's easy to feel disconnected or frazzled when things around us are a bit crazy, but just because you're spending all this time with yourself doesn't mean you can't find ways to enjoy it. I'd like to offer up some easy, at-home tricks to keep yourself calm and relaxed with little to no effort. We all deserve to unwind while live rebalances. Put down the red paint, it's not quite the time to start making friends out of your kid's volleyball.
When I know I'm going to be spending an extended amount of time in my house or in one space, I like to make the area as calming and comforting as possible. One of the best ways to do that is to have essential oils on deck. Whether you're drawing yourself a hot bath for alone time or you're creating a relaxing space for the whole household, using essential oils that use soothing ingredients really make all the difference. Adding a few drops into your bubble bath or in a diffuser is all you need. In times like this, it would be best to use oils that focus on anxiety, sleep and calmness, and luckily there are a good amount of them that target all three. Lavender, chamomile, rose, jasmine and bergamot are a handful of ingredients you'll find in essential oils that work to relax your mind and body. If you're planning an at-home spa day or want to keep the calm vibes around everyday, make sure to have your favorite essential oil handy to set the tone and kick off your relaxation.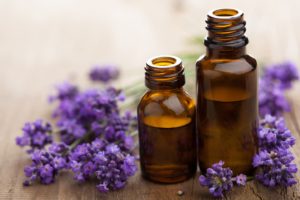 How many of us have wished they could call up their hairstylist for a house call appointment during the past few months? I'm right there with you. All I ask of you is to put away any scissors or thoughts of trimming your own hair and temporarily treat your dried ends in a safer way. You may not know it but you could very easily have all the ingredients to make your own hair mask right in your kitchen cabinets. Although nothing can beat having a fresh shampoo and style or conditioning treatment we can come close with some simple remedies. Instead of using your overripe bananas for banana bread (I mean… you could do both) pair it with an avocado and some coconut oil for a moisturizing hair mask. The natural oils and potassium of the banana will prevent split ends and breakage by protecting the elasticity of your hair, while the avocado will provide vitamin B to help the strength and growth of your hair. You can take it one step further by substituting the banana for a lemon and adding honey and some of your lavender essential oil while it's handy and create a mask that acts as a natural, antibacterial detangler and scalp conditioner. Other simple ingredients you can use in various mixtures are egg yolk, olive oil, yogurt, sweet potato and apple cider vinegar. It'll be easier explaining the leftover banana chunks in your hair to your stylist rather than showing up with a homemade buzz cut.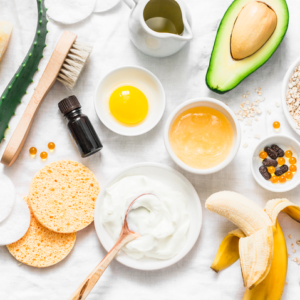 If you're someone who doesn't have time for homemade beauty and wellness remedies, we're lucky enough to know a top skincare line that will let you pick out your favorite skincare products from home to be shipped right to your doorstep, without leaving your bed. I have sensitive skin, especially right now when I don't have access to facials by my favorite estheticians but thankfully some of my favorite masks are made by Farmhouse Fresh who just so happen to make restocking my skincare products easy even when we have to stay at home. After spending only $30 picking out my products, which trust me is very easy to do, I then go right over to pick out my favorite hand cream to get completely free! With using the code KNICK at checkout, I'm able to get my facial products plus a bonus product as well. Especially now, it's nice to have those additional luxuries sent right to your front door.
https://www.farmhousefreshgoods.com/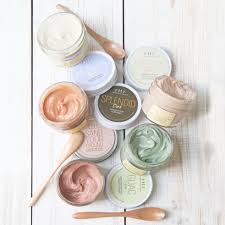 Lastly, it may seem simple but something as small as moving your body and being active can drastically increase your overall mood. By participating in an online workout video, practicing your favorite yoga poses or even just stretching and going for a walk outside in the fresh air, you gain many benefits such as improved sleep, better focus throughout the day and an overall improved mindset.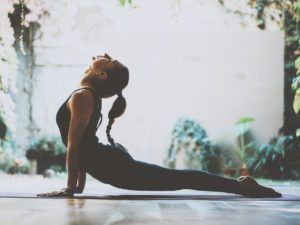 During these strange times, we need to remember that keeping ourselves and our well being in mind is a top priority and shouldn't be pushed aside. By using these simple tips and tricks that can easily be accomplished from the comfort of your home, I hope you're able to use the time with yourself to focus your mind and treat yourself to moments of relaxation.