Facials, Anti-Aging & Skin Peels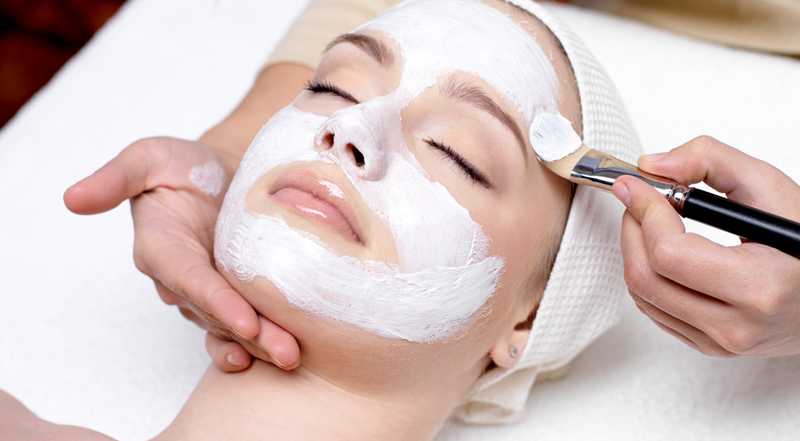 Intelligent Nutrients – The 5-Time Award-Winner of the Best Skin Care Product
Staying true to our commitment of proving safe sustainable solutions for all your beauty needs, Knick Salon and Spa assembled the best and most effective natural skincare solutions that work for every skin type and need. We promise to deliver the best experience and most noticeable results.
From our exclusive USDA certified Organic Intelligent Nutrients Skin Care, to the 5-time award-winner of the Best Skin Care Product from Whole Foods Magazine Derma E, to one of Oprah's favorites and a winner of professional's choice award from the American Spa Association – Farmhouse Fresh.

Whether you seek certified organic ingredients; high-performance peptides; vegan, gluten-free, fragrance-free or fragrance fantastic- we have just the combination of effective yet fun treatments that will leave you happy and stress free.
---
---
Our Featured Facial Services
---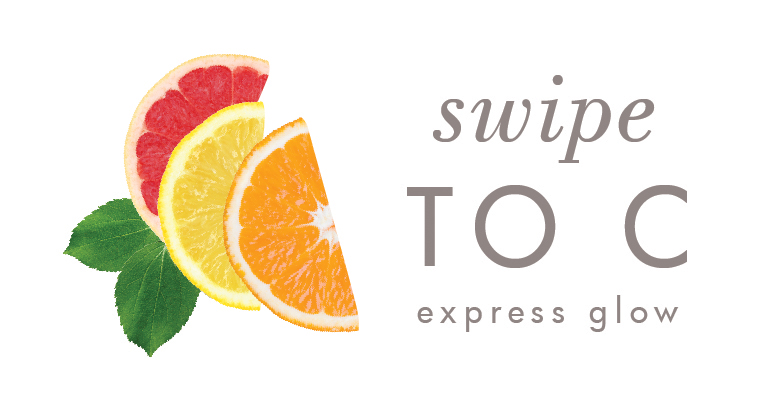 Swipe to C Express Glow Facial – 60 min -$95
Say goodbye to dry and hello to glow! Vitamin C foaming cleanser brightens and clarifies. Next our peel pads resurface your skin and then our bakuchiol serum restore glow and an antioxidant-rich moisture.
---
---

Dream Weaver CBD Facial 50 min – $95
Start with a crisp cleanse made with soothing botanicals: calming cannabinoid-rich full spectrum hemp oil, micro kale extract and green tea extract. Next, tapioca flour, rice and glycolic & fruit extract-based AHA's combine in a renewing pudding mask that tingles away as it sloughs off dry skin. Follow with the mask rich with organic bio-nutrients that delivers deep and soothing hydration. Finally, conclude with facial massage with botanical oils rich in fatty acids &antioxidants, Hi-Bio full spectrum hemp oil with cannabinoids. Natural healing processes are supported with cold fermented Green Gram extract, which absorbs easily contains powerful free radical fighting tannins. Soothing moisturizer and eye serum conclude the treatment. The resulting radiant glow is a dream come true.
---
---
Anti Aging Focus Facial – 60 min $95
When only the best will do – INTELLIGENT NUTRIENTS is USDA Certified Organic! This treatment is the Knick favorite and loved by some of our most discerning guests. Perfect for any skin type including very sensitive skin. ANTI-AGING Skin Science at it's BEST! Plant Stem Cell Complex, the latest in anti aging skin science, is used to effectively revitalize, rejuvenate and restore your skin. This multi-mask facial will work to protect and repair your skin, help firm, lift, smooth and soften skin while increasing collagen synthesis.
---
Knick Custom Facial – 60 min – $80
Not sure which facial is right for you? Let our experienced estheticians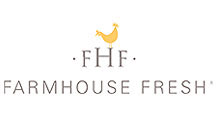 examine your skin and recommend a facial that is uniquely customized to meet your specific needs and preferences. We guarantee that you will receive the ultimate custom experience that offers relaxation and delivers results. A combination of skin cleansing and exfoliation, hand picked treatments to address your specific skin needs, and nourishing massage to promote vitality and hydration will leave you glowing.
---
Blushing Bride Facial– 50 min – $80
Let the glow begin before walking the aisle! A sea algae – cactus toning gel warms and tingles on your face as skin flushes and oxygenates. Next, a whipped shea sugar facial micropolish exfoliates clearing the way for a raw honey + oat yogurt mask to deep cleanse pores, helping to pull out toxins, and create a firm, pore-less appearance. Towels are steamed in Agave Nectar oil and gently applied to your face, allowing your skin to take in the rich blend of anti aging extracts, bringing a plump and dewy look to skin. Blushingly beautiful!
---
Firm and Lift Facial – 60 min – $85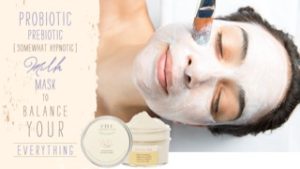 Freshen your complexion with this sweet springtime treat. The Green Tea Milk Wash will purify and pamper your skin, while a steaming compress of our Nectar Milk Soak uses chicory root and almond oil extract to deeply soften, calm, and moisturize. Soak up impurities with a nutrient-rich honey yogurt mask, before peak antioxidants in Wine Down Serum imparts so much vitamin and antioxidant goodness, your face just plumps up with happiness! Crow Catcher Eye Serum begins attacking wrinkles and lines. Finally, Three Milk Ageless Moisturizer, a botanical blend of deep wrinkle combating peptides and creamy, age-defying hydration, provides the perfect dollop on this rejuvenating delight.
---
Clarifying Facial (ORGANICS) – 50 min – $80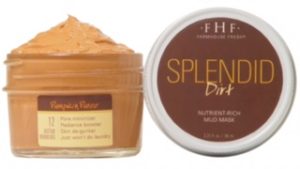 Getting radiant skin has never been so purely delicious! An organic sunflower seed oil containing Blue Agave Leaf extract reduces redness and preps skin for a silky green tea cleanser. Next, you're buffed to pristine condition with a red Arizona clay mud mask — skin is radiantly soft. Now, it's time to soak in a decadent organic coconut milk mask! To finish, an application of Spotted Leaving Serum will even skin tone, while Three Milk Ageless Moisturizer hydrates and Crow Catcher Serum tightens and tones.
---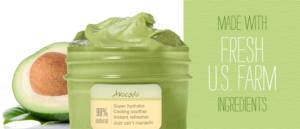 Guac N' Glow Facial– 50 min – $80
Restore skin's vitality and reveal a bright, smooth and radiantly youthful-looking complexion. Exfoliate and hydrate harnessing the power of turmeric, mango butter, poppy seeds, milk and clay. A dollop of Guac Star cooling mask revitalizes and nourishes the skin with avocado oil, essential fatty acids, and skin-feeding super antioxidants. Skin-brightening super serum and peptide infused moisturizer help to soften deep wrinkles, say goodbye to tired eyes and hello to a more vibrant you!
---
Teen Perfection Facial – 50 min – $75                                    
This treatment focuses on skin balancing, removes access impurities and oils, reduces redness and irritation, targets blemishes and re-balances skin to prevent future breakouts. Safe for sensitive, easily irritated skin.
---
Men's Facial – 50 min – $75
Correct the first signs of aging and extract impurities with this signature men's facial. A combination of gentle exfoliants, fruit enzymes and antioxidants work to unclog pores, even out skin tone and protect your skin. Peptides and growth factor activators will increase elasticity and firmness while delivering hydration and nourishment.
---
Radiant Express Power Facial 30 min $45
This full-on oxygenating, skin tightening, circulation heightening steam towel facial provides much needed pick me up for your skin.  A gentle whipped shea butter and micro sugar polish nourishes as it works, a soothing yogurt mask shrinks your pores into nothingness, sweet Agave Nectar Oil nourishes for a dewy, youthful complexion, and you're clear for a radiant arrival.
---
Back Facial – 45 min – $65
Seasonal changes may cause the pores on your back to clog, causing embarrassing breakouts, itching and irritation. This treatment is designed exclusively for the beauty and health of your back, an area often forgotten, it includes steam, exfoliation, extractions, skin-specific treatment masks and intense moisturizing to leave your back and shoulders looking healthy and glowing.
---
Microdermabrasion 40 min – $75 or 5 for $275
The most natural way of exfoliating the skin, stimulating blood flow, increasing collagen production and diminishing fine lines and wrinkles. This treatment also helps to even out texture and fade the appearance of sun damage and hyperpigmentation resulting in firmer and more youthful looking skin overtime.
Series of 5 recommended
---
---
---
---
Facial Enhancements
---
---
Neck and Décolleté – $36
This treatment targets extremely vulnerable neck and décolleté area and is designed to preserve its firmness and smoothness as well as to reduce pigmentation from sun exposure. A vitamin-packed, cactus-infused gel wrap works to tighten skin and increase circulation, before Spotted Leaving Serum brightens pigmentation for a more vibrant you! Finishing results consist of youthful appearance of the neck and décolleté.
---
Eye Surrender Facial – 30 min – $15
Tightening & Toning Eye Revitalizer Treatment
Your eyes show signs of aging and fatigue first: crow's feet, dark circles or excess baggage. This specialized treatment combines the benefits of massage, vitamin-packed cactus-infused gel to tighten skin and increase circulation, with the power of Crow Catcher Serum to help diminish the look of dark circles, fine lines and wrinkles.
---
Enzyme Peels – 20 min – $30
Choose from a wide range of our Fruit Enzyme Peels to address a variety of underlying issues from dry, rough or wrinkled skin, to rosacea and pigmentation, normal to oily or dry, sensitive or acneic. We have an entire line of products to boost the effectiveness of your facial for visible and quick results. Help reduce the appearance of fine lines and wrinkles, improve the appearance of your skin, improve the texture, skin tone and color.
---
PCA Sensi Peels – 20 min – $35
Sensi Peel will strengthen and brighten the skin while helping to treat sun damage and other forms of hyper pigmentation. This multi-faceted treatment also provides anti-inflammatory, anti-acne and antibacterial action, making it an excellent choice for helping calm rosacea, as redness and inflammation can subside substantially after treatment.This gentle solution is appropriate for all skin types, conditions and sensitivity levels.
---
Hair & Scalp Treatment Add-On – $15

---
Gua Sha* – 15 min – $20
---
Intelligent Nutrients

Facial – 15 min- $15
Add an Intelligent Nutrients customized organic aromatherapy deep scalp and hair treatment to any facial.
---
Microdermabrasion Add-On – 20 min  – $35
Natural way of exfoliating the skin, stimulating blood flow, increasing collagen production and diminishing fine lines and wrinkles.
---
*Gua Sha is a traditional Chinese therapy that uses a smooth tool to lengthen stiff muscles and stimulate circulation. The technique may be helpful with inflammation by promoting drainage and healing. Acupoints are stimulated during this treatment, Light redness is normal and temporary,