FarmHouse Fresh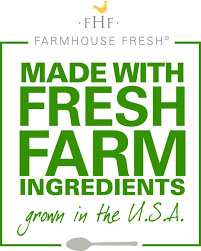 It is with great pride that we introduce to you FarmHouse Fresh! A company sharing many of the ideas and principles that we hold dear to our heart.
Farm Fresh & Giftably Gorgeous
FarmHouse Fresh offers skincare products crafted around delicious food and drinks, with a touch of country humor, using up to 99.6% natural and naturally derived ingredients, and chock full of fruits, vegetables, milks, and more from U.S. farms. They are proudly made in the U.S.A . and put just as much love and care into their products as they do in cultivating what goes into them.
Farmhouse Fresh products are
Paraben & Sulfate FREE
P hthalate free
Many of the products are also Vegan and Gluten Free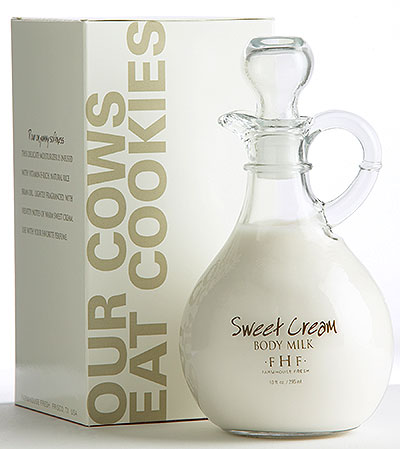 ​​
FHF Ranch is located on a hilly 5-acre site that's designed as a sanctuary for rescue animals. Recently they have been awarded PETA Cruelty Free certificate. FHF products are never test ed on animals . FHF's charitable mission is funding and supporting the rescue, safe relocation, and loving care of forgotten, neglected and abused animals. Among the rescued animals that reside on the ranch are dogs, bunnies, horses, turtles and donkeys.
Launched in 2005 this company has won numerous accolades, from Oprah's O-List to Redbook's Most Valuable Beauty Product Award, Southern Living's Magazine Beauty Award, voted as one of the Top 5 Favorite Bodycare Lines and top 5 Favorite All Natural Lines for several years in a row among the top spas in the country as published by the American Spa Magazine.