Written by AnnaMarie Jones
Long awaited summer time is finally here and the world is still in a state of uncertainty. While there's a lot that's stressful nowadays, your look shouldn't be one of them. I would love nothing more than to share some colorful, lighthearted and positive vibes with you through six of the hottest trends making their way into the season. We will get through these weird times and we'll do it together, just with a cuter look than what we were sporting during quarantine.
Our eyes are the ones doing most of the talking during these days of wearing masks, so why not make them stand out? Bold looks, for both eye shadow and liners, are huge this summer and 2020 so far as a whole. So many have already taken their artistic touch to their makeup application from vibrant eyeliner creations with various shapes and patterns to their own attempt at the smoked out "Alexa Demie" fox eye look. We're bringing "smizing" back and making Tyra Banks proud this summer.
The next look that everyone is recreating, I've had my whole life, so really one could say I've been a trendsetter from the start. Or I just say it. Either way, the hot look is freckles! Just as we predicted for 2020 trends in our 2019 wrap-up blog, people are starting to love natural looks more and more and are happy sharing that. Those whose freckles come out naturally in the sun and those who need to dot on a few at the end of their daily skin care and makeup routines, are all in love with the sun kissed look.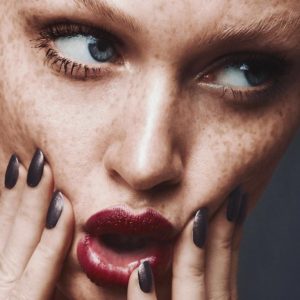 With a natural face becoming a crowd favorite, that brings us to skin care. Summer is the best time to let our skin breathe and soak up some vitamin D but we also must be gentle with and protect our skin while doing so. The number one way to keep your natural skin healthy and glowy is to have a trusty sunscreen with you throughout the season. A sunscreen that only focuses on protecting your skin from UVA and UVB rays and doesn't mess around with parabens, sulfates or fragrances. If you want your bare skin to be the staple look of your summer season, make sure to keep it protected and healthy.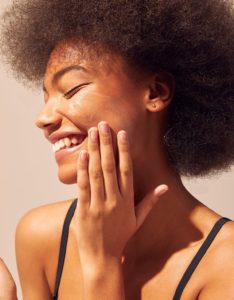 Our faces aren't the only thing taking natural form this summer. Natural hair patterns are popping up more and more as 2020 goes on. Whether it be letting your curl patterns be free or not putting heat to your naturally straightened hair, the look of fresh out of the shower, big and bouncy or effortless beach wave hairstyles are the perfect fit to the natural vibes 2020 has already been giving off for beauty trends.
So let's talk more about hair. Quarantine gave us a lot of time to sit and think about our choices. Some of us remained calm and waited for our favorite stylists to be back behind the chair.. some of us took matters (and scissors) into our own hands. With that being said, front bangs are making a statement, and with various styles. Short, vintage inspired bangs. Full, choppy bangs that perfectly pair the also currently popular modern shag. And of course, the timeless, long 70's style bangs. Maybe it's boredom, maybe it's a new found courage we met during hours of one-on-one time with ourselves. Either way, bangs are back and I am not mad about it.
As just mentioned, so much excitement is happening around front bangs right now. But do you really know excitement unless you've colored your bangs a completely different color from the rest of your hair? Hard to tell. I'd say you're missing out if you haven't at least seen the newest hair trend. People of all ages have been getting creative with their front bang expression and applying vibrant colors to the hair surrounding their face. No, it may not be for everyone, but whether the hair is bleached a few tones lighter than the rest of your head or the color is a vibrant fuchsia, there's no doubt that this hair trend will be one of the hottest of the summer!
As we continue to move along throughout the year, the most important trend of all is our health. Keeping the health and well being of ourselves and others around us is what will make the summer and the rest of 2020 the best it can possibly be.