Phyto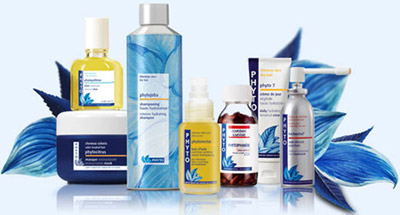 PHYTO was developed over 50 years ago by a true visionary and one of Paris' legendary hair stylists, Patrick Ales, to capture his two passions: hair and plants.
He decided to develop a range of highly concentrated, plant-based solution that work safely and effectively to reveal hair's natural beauty.
PHYTO was born
Among the first beneficiaries of this brand new botanical hair care line presented to the public in 1969 were Cathrine Deneuve and Jacqueline Kennedy Onassis.
Natural
PHYTO continues their journey of perfecting their product, backed by decades of research and with support of the team of scientists, pharmacists, bio-chemists, engineers and botanists. Their secret lies in the extraction methods used to guarantee the effectiveness of each PHYTO product.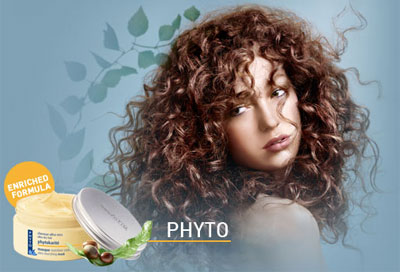 In addition, PHYTO's highly concentrated formulas are housed in recyclable aluminum and glass for their non-porous properties which help minimize the use of preservatives.
contain a min 99.2% active botanical ingredients
no parabens
no petrochemicals
no synthetic dyes and alcohol
no formaldehyde or triclosan
Healthy
A comprehensive treatment line that covers every hair care need from maintenance and treatment to color protection and styling.
Dry Hair
Ultra-Dry Hair
Color-Treated Hair
Anti-Aging
Anti-Frizz
Healthy Hair
«Beautiful hair starts with a healthy scalp»
Patrick Ales, founder of PHYTO
PHYTO offers an extensive range of treatments that targets every condition from dry, oily, itchy or flaky scalp to lifeless and thinning hair. High concentrations in essential oils purify the scalp, stimulate micro-circulation, and regulate sebum production to strengthen and energize hair, In addition, all PHYTO products are formulated to protect and balance the delicate ecosystem that makes up the hair and scalp.
All PHYTO shampoos are formulated with a gentle cleansing base derived from coconut oil. Also, their frequent use shampoos such as Phytolactum+,Phytodensium and Phytoapaisant contain Progenium, an innovative patented complex to preserve the beneficial flora and reduce the presence of harmful bacteria while soothing the scalp.
Phyto Professional
A fresh and innovative styling range created exclusively by a professional, for the professional. This haute-performance line continues to respect the integrity of the hair, infusing the finest natural ingredients.
From brilliant shine to matte texture, flexible definition to super strong and long-lasting hold, Phyto professional gives you the tools to create avant-garde, multi-dimensional styles at home.
Glossing Cream
Shine Defining Wax
Matte Texturizing Paste
Fiber Paste
Curl Energizing Cream
Intense Volume Mousse
Workable Holding Spray
Award Winners
Phytodefrisant — the Best of Beauty Hall of Fame Award recipient by Allure Magazine for #1 Smoothing Product. This exclusive formula hydrates, softens and protects frizzy hair prepping it for a smooth and sleek blow-out. Heat-activated.
Phytoapaisant — This soothing treatment shampoo is Sulfate Free, Hypoallergenic and has 89% soothing effectiveness, while restoring the scalp's barrier function to prevent future itchiness and irritation.
Phytocyane treatment is Clinically proven 94% effective to produce visibly fuller and shinier hair. This revitalizing serum stimulates scalp micro-circulation and provides all the nutrients to jump start healthy new growth, while increasing the thickness of each hair strand. Delays the appearance of gray hair.
In a clinical study carried on 31 women having experienced reactional thinning due to pregnancy, menopause, stress, medication or seasonal change volunteers reported
100% hair is more beautiful and shinier
97% hair is easier to style
94% hair is fuller
Phytonectar Oil is a recipient of ELLE Magazine 2009 Genius Awards. This pre-shampoo ultra-nourishing oil treatment penetrates easily into each strand, bringing damaged, dehydrated hair back to life. Contains Egg yolk oil, soybean proteins, sunflower extract.
Phytovolume Actif. Reach new heights with this weightless spray that lifts hair at he roots and holds voluminous styles throughout the day. The addition of wheat proteins and amino acids plumps the diameter of each hair to impart body. Creates fullness and bounce that's never stiff. (People Magazine, Style Watch, November 2010)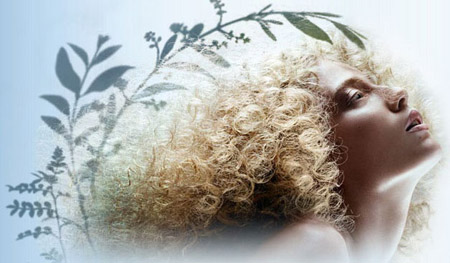 Phytophanere dietary supplement comprised of natural elements, each daily doze provides all the nourishing vitamins, essential fatty acids and antioxidants needed to promote healthy hair growth, strengthen nails, illuminate skin, and fortify lashes.
In Clinical studies:
95% of participants reported visibly fuller and shinier hair
90% reported hair is stronger and more resistant