Hair Color line
by Schwartzkopf Professional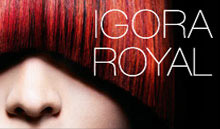 An innovator in haircare products and Europe's most influential hair color leader,Schwarzkopf Professional has been pioneering the development of most creative color products for over 100 years. We offer a wide range of Schwartzkopf products to meet the needs of most demanding client.
From Ammonia, Paraben and Formaldehyde Free to the most fashion forward High Definition Color, our stylist have the tools and the education to make your dream come true.
IGORA ROYAL HAIR COLOR by Schwartzkopf Professional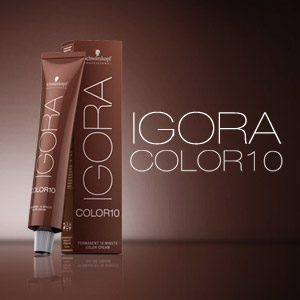 IGORA Royal, the Color of Imagination, presents a new approach to color products and services. It allows hairstylist to achieve
True Performance
Up to 100% Grey Coverage
Up to 25% more Vibrancy
Perfect color equalization even on porous hair
50% longer Color Retention
Fortified hair structure with amazing shine
Protection from daily pollution & UV
Most Expressive Highlights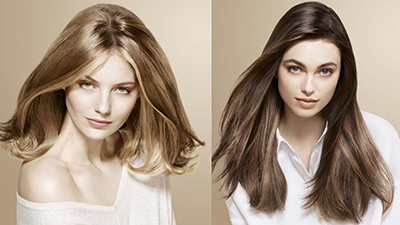 IGORA VIBRANCE – Color Service For Shine Lovers
IGORA VIBRANCE is a high-end tone-on-tone coloration which evolves beautifully over time with a minimized re-growth effect. The ammonia-free Multi-Layer Technology provides fresh and intense colors with irresistible shine.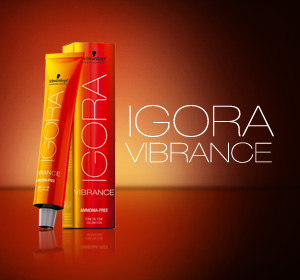 Igora Vibrance Product Benefits:
Ammonia Free
Ultimate Shine
Up to 70% white hair coverage
Highest intensity
Vibrant, expressive fashion tones
Minimal re-growth effect
Multi-layer Technology with Monoi de Tahiti Oil
Lasts up to 25 washes
Dual System Application with IGORA ROYAL
Pastel toning of bleached and highlighted hair
ESSENSITY by Schwartzkopf Philosophy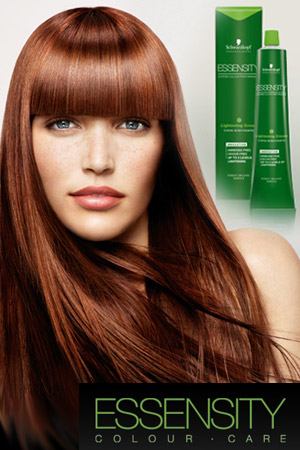 Performance
We consider 100% performance to be our main goal.
We use formulas which meet the high expectations of your clients, with up to 100% white hair coverage, up to 4 levels of lift and beautiful color results.
Free From
We support and endorse a FREE FROM philosophy, i.e. ALL products are free from artificial fragrances, silicones, paraffin-/mineral oils and parabens.
ESSENSITY Products contain NO:
Ammonia
Silicones
Artificial fragrances
Paraffin-/Mineral oils
Formaldehyde Derivates
Alcohol
Parabens
Peg-derivates*
*ESSENSITY Care
Ecology
Schwartzkopf is committed to formulas that are predominantly biodegradable. They avoid using aerosol applications and unnecessary folding boxes and use packaging materials that are 100% recyclable.