Wedding Hair Stylists & Makeup Artist
For Bridal Parties

Your Picture Perfect Wedding Starts At The Knick Salon and Spa!
Knick Salon and Spa has helped countless brides look glamorous for their unforgettable day.  Reward brides and their bridal party after months of stressful planning and prep work, by spending a day at our spa, and letting our experts help them look their very best.
Among many other things, we outfit brides and their wedding parties with elegant hair stylings; relaxing manicures and pedicures; a professional massage to relieve tension and a session with a professional makeup artist.  Whether you choose one service or all of them, we work diligently to enhance your special day.
If you are looking for a talented wedding hair stylist and makeup artist in Milwaukee, WI, then schedule an appointment with Knick Salon and Spa today.  For more information regarding our wedding services, please see below.
Bridal Airbrush Makeup
$100
Bridal Airbrush Makeup Trial
$90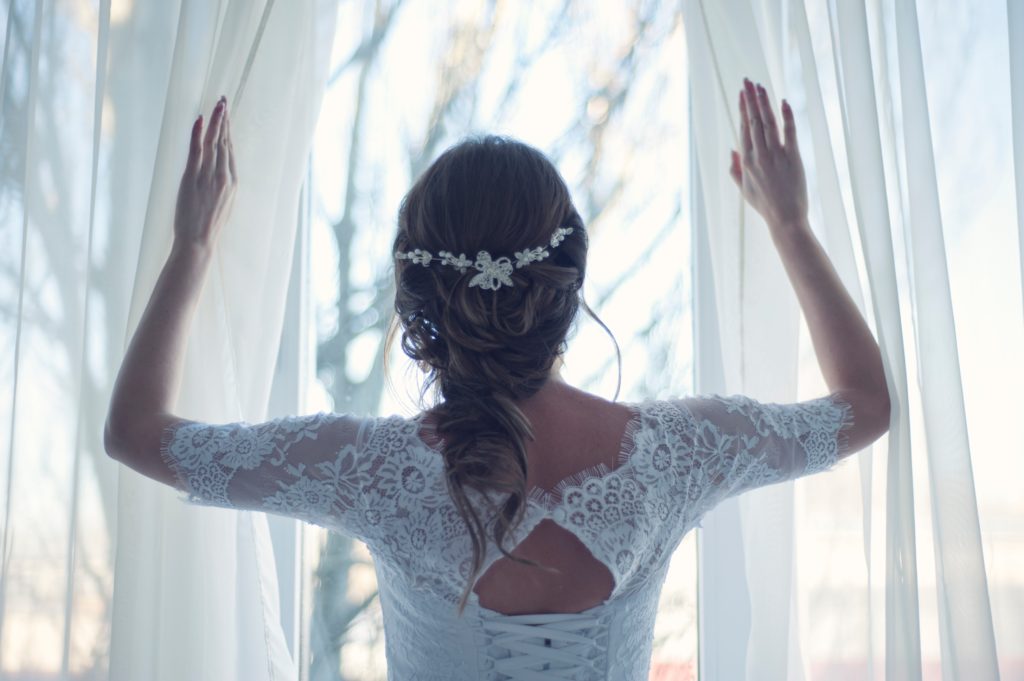 Bridesmaid Hair Updo/Style
$100
Bridesmaid Hair Formal Finish
$90
Bridesmaids Airbrush Makeup
$100
Jr. Bridesmaid Hair (Age 11-17)
$65
Jr. Bridesmaid Makeup (Age 11-17)
$50
Flower Girl Hair (Up to Age 11)
$50
*Prices for the above services are determined by the length and thickness of your hair and the complexity of the application or service.
****Prices indicated are for the current calendar year and are subject to change.
---
---
Essential Bridal Package
$340
This package is a must for any Bride and provides the bare necessities for the bride to look radiant on her special day. It includes a Bridal Hairstyle* and Make Up trial, Bridal Hairstyle* and Bridal makeup on the day of the wedding.
Deluxe Bridal Package
$350
Pure Perfection! This package includes Bridal Hairstyle trial* and an Airbrush Makeup Trial, Bridal Hairstyle* and an Airbrush Makeup on the day of the wedding, lashes for both make up applications.
*Prices are based on a 60 min trial appointment and a 75 min day of the wedding services and are subject to change.
**Prices indicated are for the current calendar year and are subject to change. Please contact the spa directly for the most up-to-date pricing.
We are happy to offer on location services up to a maximum of 10 mile radius from our physical location. For services performed in any of the Downtown Hotels or other Downtown venues, a travel fee of $30 per service provider will apply. For travel to destinations outside the immediate Downtown area and up to 10 miles travel, charges per service provider will be calculated based on $60/hr rate including the travel time to and from the location.
On-site services will also require payment in full 48 hr prior to the day of the Wedding. Payments can be done in person at the salon or called in using a credit card.