Professional Airbrush Makeup Artists for Weddings, Events & More
We believe in Sustainable Beauty
Whether you are a makeup lover or prefer an understated natural look there are many reasons why you should consider trusting a professional. From proper application, custom color blending, accentuating your best features to assuring flawless glowing skin that lasts all day, our experienced make up artists will work with you to help you customize your look to suit the occasion.
Family photos, prom or senior portraits, engagement and wedding photos capture the memories of the life time. Trust us to bring out more confident, beautiful and younger looking you.
Event Make-Up
$85
This meticulous make up application will create a perfect evening look and get you ready for the special event or an evening out. Dramatic eyes, glowing skin, flawless complexion, contouring and enhancement of your desired features, lips and eyes will complete this service.
Airbrush Make-Up
From $95*
A very light mist of custom blend foundation creates a flawless complexion and sets the stage for the application. Contouring, eye make up and the lipstick application complete this look.
Bridal Make Up Trial 60/75 min
From $80 reg/$85 airbrush
One hour Make-Up planning session and application to make sure you are ready to face this important day in your life.
Bridal Make-Up 1 hr
From $90 reg/$95 airbrush
Personalized make up application for this very special occasion to create flawless complexion and accentuate your best features. A must for every Bride.
Lash Application (individual/strip)
$15
Recommended for special events, weddings and picture taking.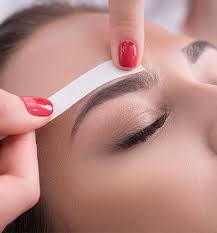 Our waxing technique is highly praised by our guests. We believe in a quick, painless as possible waxing experience. In order to achieve the best waxing results, your hair should have at least 1/4 of an inch in growth.
Be sure to avoid sun exposure and any heat treatments for at least two hours before waxing and twelve hours after waxing. We regret that we cannot wax if you use Retin-a or Accutane.
Full Face (all 3 zones)
From $45
Arms, legs, back, ears
by consultation
* Prices are subject to change without notice.
Vajacial and Brazilian Wax
$85
Following the Brazilian wax, the skin is cleansed and, if needed, extractions are performed. A calming mask along with a hydration serum are applied to help detox and soothe the skin, leaving you with a healthy glow.
Vajacial Only
$60
All the benefits of a traditional facial but designed for your most sensitive area. The skin is gently cleansed and then an enzyme is applied to exfoliate with steam. Extractions are performed, if needed, followed by a High-Frequency* treatment. The service is completed with a calming mask and hydrating serum. *High-Frequency is a low-grade electrical current that increases oxygen to the skin, improving the overall texture and tone. This treatment also helps treat acne, ingrown hairs and fine lines.