Intelligent Nutrients
Certified Organic Health and Beauty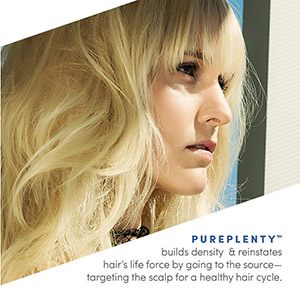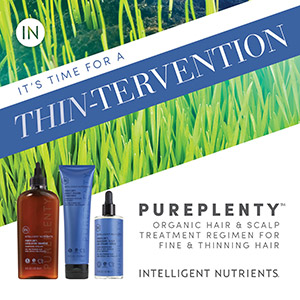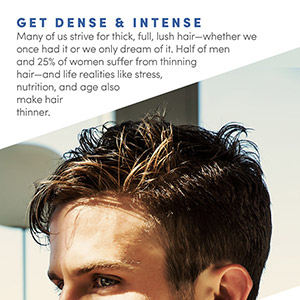 «Everything we put in and on our bodies must be nutritious and safe», Horst Rechelbacher, founder.

Horst Rechelbacher is an American Beauty icon. From his early days as an award-winning hairstylist to his long stretch as the founder and scion of the Aveda empire to his ongoing creative stronghold of organic and sustainable living innovation, Horst has brought more gloss, radiance, luster and environmental consciousness to the world than anyone could imagine.
Horst developed Intelligent Nutrients using only Intelligent Nutrients line of beauty, aromatherapy, and nutritional products has made its debut in October 2008 following years of research and preparation and to date is The Only Beauty Product line that meets two of the Highest Global Standards of Organic Certification: USDA and Soil Association, UK
It is widely known that skin, our largest organ, is classified as a semi-permiable membrane. So, when we shower, our eyes, nose, mouth and ears are exposed; when we apply lip products, we ingest that product every time we lick our lips. So doesn't it make sense that we put on our bodies only what's safe enough to put in them? It is with that believe that organic food grade ingredients certified to the highest standards.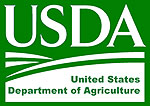 Every Intelligent Nutrients product is 100% free of toxic petrochemicals, such as plastics, parabens, phthalates, sulfates, dioxanes, silicone, lead and heavy metals.
Every Intelligent Nutrients hair, skin and body care product contains the proprietary super-antioxidant Intellimune Seed Oil Complex – an anti-aging, synergistic blend of black cumin, pumpkin, red grape, red raspberry and cranberry seed oils. Intellimune Seed Complex is formulated into all of Intelligent Nutrients products to support total health and wellness, whether applied topically or taken internally. Antioxidants have been proven to combat destructive free radicals, which can lead to disease and accelerate aging.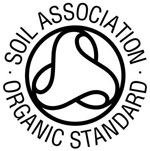 Intellimune Oil
Intellimune Tablets
Intelligent Nutrients Wunderbar
Innercalm IN-Fused Chocolate
These functional foods are designed to feed both body and mind, infused with the signature Intellimune super-antioxidant, they are a true antioxidant powerhouse and super-immunity shields. Only 2 teaspoons of Intellimune provide as much antioxidant power as ten pounds of berries plus omega fatty acids- both shown to aid hair, skin, nails and overall health.
New Pureplenty Hair & Scalp Treatment Regiment for fine and thinning hair.
Get Dense and Intense, Scalp to Strand, Pureplenty  feel and look fuller, thicker and lusher. Density, Health, Glory. All from plant stem cells and certified organic ingredients.
82% of users saw their hair volume hair increase by 100 X
94% say their hair appeared thicker and more voluminous after use.
The science behind it
Key ingredients:
Ajuga Plant Stem Cell Reptans & Pea Sprout Bioactive
Certified Organic Saw Palmetto and Nettle
Certified Organic Intellimune® and Active Aromatic Oils
PurePlenty builds density & reinstates hair's life force by going to the source:
Ajuga Plant Stem Cell Reptans and Saw Palmetto Inhibit DHT – a testosterone-derivative that shrinks scalp follicles and eventually stops hair growth
Fortifies scalp & strands – Delivers power nutrients to help restore scalp and therefore, healthy looking hair:
Pea Sprout Bioactive increases density (in 85% of study participants)
Nettle helps clear the scalp & improves hair shine
Replenishes moisture & helps strengthen:
Plant humectants & Antioxidant Intellimune® Super Seed Oil Complex replenish for root strength and smooth ends
Lab-cultivated Ajuga Plant Stem Cell Reptans deliver up to 1000x more antioxidant power than conventional cultivation:
Saves 1000 gallons per kilo, preserves 1000 acres of land for food creation (per 3 year crop cycle)
100% free from herbicides, pesticides and fungicides and other soil and environmental toxins found in many cosmetic ingredients
Climate-change resistant and non-contributing
Intelligent Nutrients Aromas: Awaken, Seductive, Attune, Nurture, Innercalm, Restore, Focus
Get a sense of the real thing. Intelligent Nutrients doesn't use synthetic ingredients to mimic scents; they use only the plants themselves. Their aromatics are made from the most active parts of plants – their essential oils – exquisitely sensual and designed for a variety of uses. These aromatics work with your own body chemistry and can instantly word on both your body and mind. Apply to skin, scalp, hair or body to soothe, attract, stimulate, purify. Set a mood – or change one.
Intelligent Nutrients Certified Organic Health and Beauty. Anti-Aging Skin Care.
Your skin shows what your body knows. All day, everyday, it battles free radicals. The result is inflammation, and the byproducts are blemishes, bags, lines and eventually wrinkles. Conventional products conspire to help you ignore this fact, for now. Synthetics huff and puff, temporarily inflating skin to disguise lines. Skin looks smoother for the moment. Underneath, it ages faster and faster.
Intelligent Nutrients Certified Organic Skin Care stops aging at every point of inflammation with certified organic antioxidant nutrition. Skin reclaims its birthright to defend and regenerate itself.
Certified Organic Anti-Aging Cleanser. Provides gentle cleansing to remove environmental buildup, impurities and makeup. Formulated with Intellimune Seed Oil Complex, Argan, Acai and essential oils to protect delicate skin cell membranes, inhibit aging and inflammation to help maintain skin's moisture, stability and radiance.
Certified Organic Anti-Aging Mist. Lightweight, multifunctional spray that feeds, refreshes, and revitalizes skin cells to help renew its appearance.
Certified Organic Anti-Aging Serum. Formulated to feed and protect the skin with the most potent form of antioxidants to reduce inflammation and combat fine lines and wrinkles using purely nutritional, plant-derived ingredients. This highly beneficial serum is composed of Intellimune Seed Oil Complex, Acai, Argan and essential oils that infuses the skin with antioxidants, plant sterols, vitamins and fatty acids to increase moisture, firmness, radiance, elasticity, enhancing skin tone and texture.
Certified Organic Anti-Aging Moisture. Lightweight formula that helps to seal and protect the skin barrier for improved hydration and elasticity.
Intelligent Nutrients Lip Nutrition – Taste the difference. At Intelligent Nutrients they believe that everything we put in and on our bodies must be nutritious and safe. Nowhere is this philosophy more tangible than in the case of lip products, which we inadvertently ingest with every application. IN Lip Delivery Nutrition is a full one-fifth Intellimune super-antioxidant, anti-aging seed oil. Wear the lip balm and receive a healthy dose of nutrients all day long.
Intelligent Nutrients Harmonic Gluten Free Non-Toxic Shampoos and Conditioners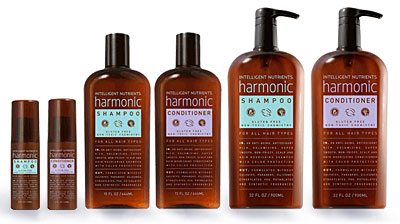 IN. An ant-aging, antioxidant rich, volumizing, super smooth, not-frizzy, scalp and hair nourishing, not-toxic shampoo and conditioner with color protection.
Out. Formulated without sulfates, parabens, silicones, etholylates, PEG, phthalates and synthetic fragrances.
Intelligent Nutrients Hair Styling
This certified organic hair styling collection pioneers certified organic, food-based ingredients to create styling performance using nutrition. By removing synthetic ingredients, such as plastics, from styling products and replacing them with nutritious ingredients, they have experienced amazing results. Hair holds shape yet, feels natural. All Intelligent Nutrients styling products contain super-antioxidant Intellimune Seed Oil Complex .
Styling Creme is perfect for taming frizzy textured hair and can be used for styling or finishing.
Styling Gel is perfect for building texture, volume and body.
Perfect Hold Hair Spray provides natural and flexible hold, adds body and/or control.
Volumizing Spray is a styling spray and curl activator for wet hair of finishing spray for dry hair.
Hair Balm is a pliable wax to add definition and protect all hair types while imparting a natural shine. Can be used for styling, finishing or as a grooming tool for brows and beards.
Finishing Gloss is a frizz-taming serum that adds brilliant shine and conditioning. Can be used for styling, finishing, adding texture,taming frizz or as body and massage oil or after-shave conditioning.
Total Body Elixirs and Air Nutrition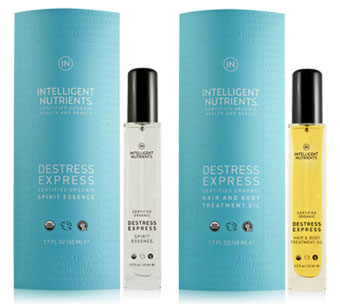 One of the best ways to get in touch with oneself, work out stress, regulate mental and physical energies, and produce endorphins is through therapeutic aromatics. Whether it is an aroma to clear the air and enhance our senses, or a product used directly on the body- there is no doubt that our sense of smell has a direct line to our emotions.
Air Nutrition is a versatile product used on the body's environment for therapeutic aroma enhancement, refreshment, deodorization and purification. Complement your personal moments by spraying it in the morning for stimulation, afternoon for refreshment, and evening to set a calm, relaxing, peaceful mood.
Intelligent Nutrients Certified Organic Total Body Elixir is an anti-aging, hydrating blend of oils formulated for use during massage and as a moisturizer after cleansing. Total Body Elixir is perfect for self-treatment and therapeutic spa treatments. Containing Intelligent Nutrients' Intellimune Seed Oil Elixir is a super antioxidant, super-omega tonic that will help fight environmental degradation and pollutants that causes premature aging. Also, smooth it on post-bath or shower to seal in moisture for extra smooth and sexy skin.