Written by AnnaMarie Jones
The New Year is finally here and with the end of 2019 wrapping up also means a wrap on the decade. Yes, I know. I'm as shocked writing it as you are reading it. A whole decade is coming to a close. Throughout the past ten years there have been some truly iconic trends. Not that I'm not saying each one were winners, I mean we all remember the cinnamon challenge. But without a doubt, the 2010s were memorable. As more and more people share their 10 Year Challenge side-by-sides on Instagram, it's clear to see that a big part of the differences are due to the beauty trends. Though we may not love them like we used to and the Facebook Memories feature gets cringier and cringer, it's only right to look back and honor our favorites as we close such a memorable chapter and step into 2020.
2010: Everyone's Getting Naked!
Nudes have never gotten more attention! Kicking off the decade were the iconic Naked palettes introduced in 2010 by Urban Decay. This collection of 12 smokey shades were sold online and in Sephora and Ulta stores all over the country. Anyone who got their hands on the new product instantly fell in love with the dark, smoked out look so much that it became one of the biggest staple pieces of 2010.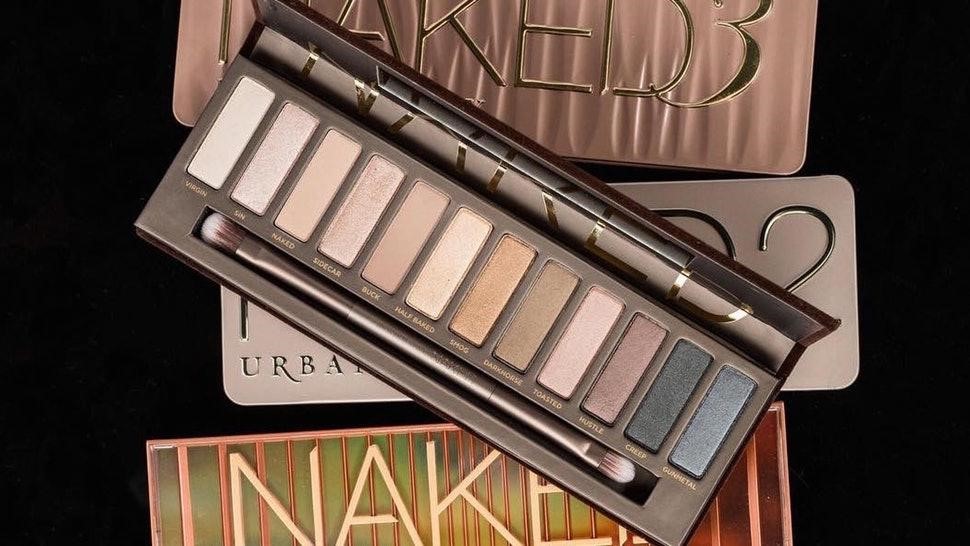 2011: Side Bangs. That's it, that's the tweet.
            Oh yeah, I went there. The infamous side bangs! A full set of voluminous curls or stick straight hair but of course featuring a heavy side part was the look all the top celebrities and teens everywhere were rocking in 2011. Whether is was a classy red carpet style or the staple look of alternative music, anyone was attempting the bold style.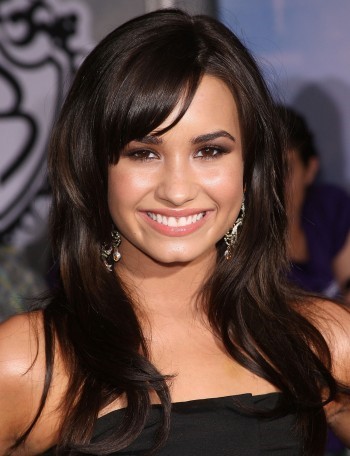 2012: Dark and Smokey
            After the great Naked wave that began in 2010, dark and smokey was a top look for many and continued to make its mark through 2012. But this time paired with an equally as iconic eye look– the waterline eyeliner. My personal favorite for this look was Maybelline's Define-A-Line eyeliner which went from my makeup bag to my purse continuously, never leaving my side. This could be said for many women of all ages, for all occasions. Pair your liner look with a smokey shadow and dark statement lip and you'd be the picture of 2012 (or my Freshman year high school picture).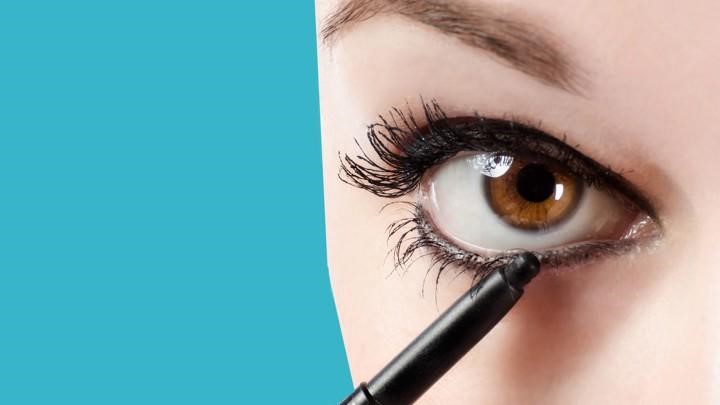 2013: Artsy Nails
            2013 was the year we saw so many unleash their inner artist. Before James Charles we had nail art. Whether it was ombre, homemade designs or crackle polish, it's safe to say everyone seemed to have tried their hand (get it….hand!) at one of the trendiest nail looks of this year.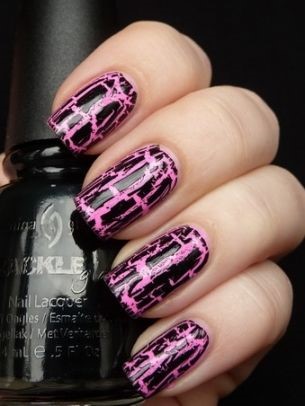 2014: Intro to Contour
            Do the names Kat Von D and Anastasia Beverly Hills spark any 2014 memories for you? If not, they should because this was the year of CONTOURING! Kat Von D's Shade and Light contour palette, along with Anastasia Beverly Hills' Contour Kit where soaring off the shelves once the new makeup technique and trend of contouring became wildly popular. Everyone wanted to learn more about their face shapes and try every new product to help enhance, sculpt and bronze their favorite facial features.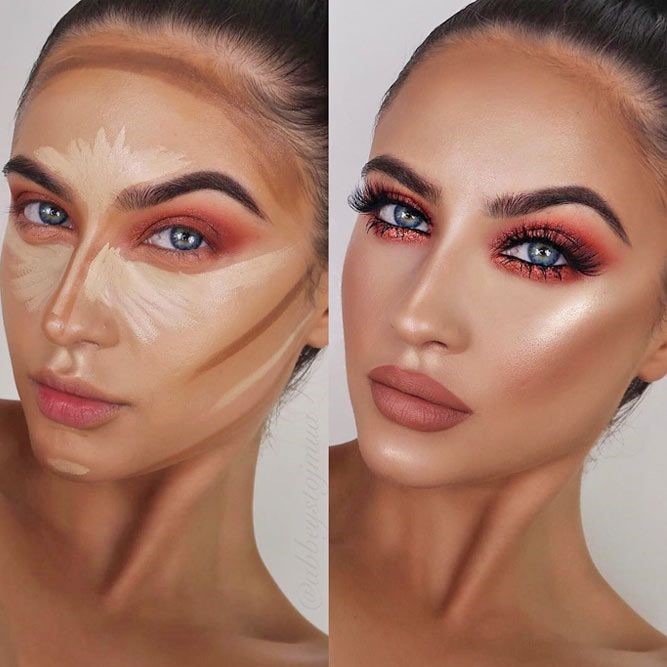 2015: Kylie Cosmetics
            That's right! 2015 was hands down the year of Kylie Jenner and her infamous Kylie Cosmetics Lip Kits. Once the reality star became C.E.O. of her own beauty franchise and took to the internet with her latest products, the world went nuts! Pouty lips were the hottest trend of the year and so many were dying to get their hands on the kit that gave the woman herself such a famous look. Granted Kylie's look took a bit more tweaking than what was sold through her cosmetic line, consumers were still more than happy to try and recreate their own looks with the tools she provided inside her Lip Kits.
2016: Set on Acrylics
            Once Kylie Jenner took the internet by storm with the introduction of her cosmetic brand, Kylie Cosmetics, the star herself became a beauty trend. Not only was she sporting the newest fashion pieces, working with the top figures in the beauty industry and of course wearing her own line of cosmetic products, Kylie always had on a fresh set of acrylics. Naturally, being in the public eye at such a volume that she was within the past two years, it was no surprise to see more and more people booking their nail appointments for a similar set of acrylics or even a fresh manicure.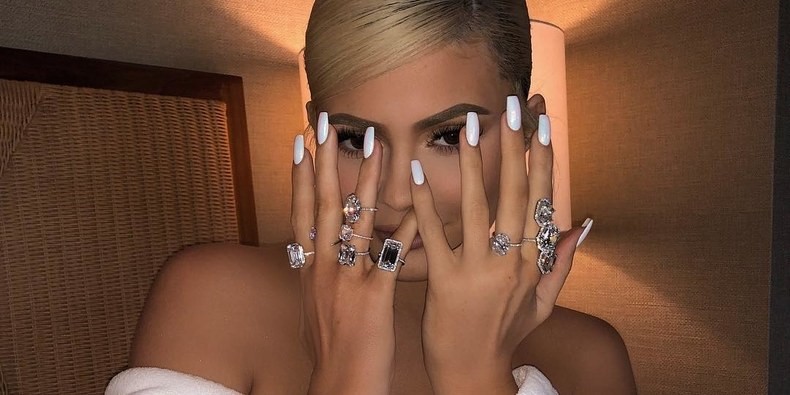 2017: Heavy Metal Makes a Comeback
            Metallica and Iron Maiden weren't the only heavy metals making a comeback this year. Once the Too Faced Chocolate Gold eyeshadow palette made its introduction, everyone wanted to be dripped in silvers and golds. These rich shadows were only the kickstarter to a metallic trend that spread from makeup and nails to the hottest fashion trends of 2017.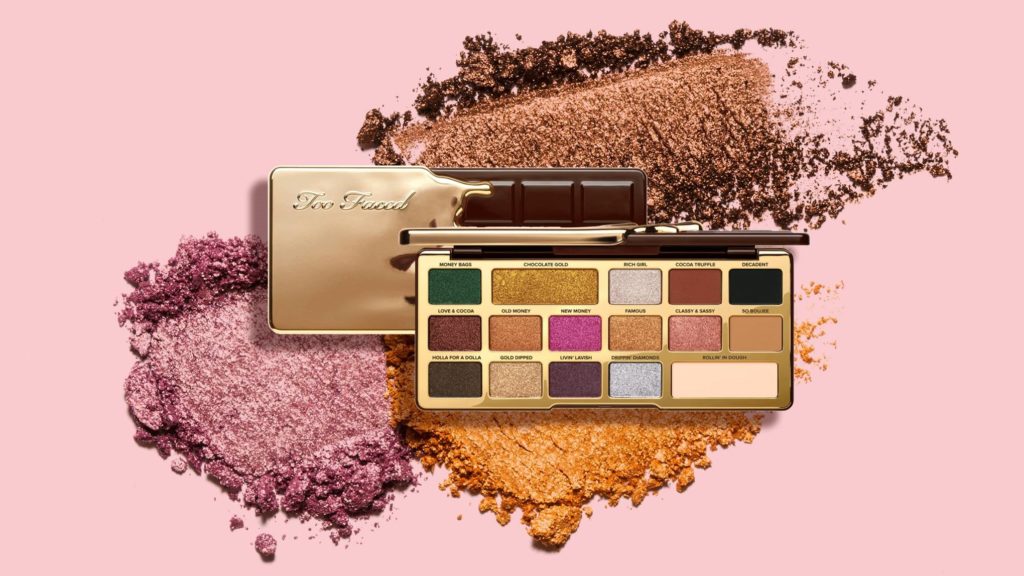 2018: Brows, brows, brows!
            We've seen them pointy and shaped. We've seen them untouched and natural. We've seen them thin through the 90's. That's right..brows, baby! Whether you love 'em or hate 'em, they were the hottest 2018 trend. Pomades, pencils, gels and stencils were flying off the shelves of all Sephora and Ulta locations and into the hands of anyone looking to make their brows sisters not twins.
2019: Celebrating Natural Beauty
            2019 gave a lot of men and women the confidence boost they were waiting for. This was the year that natural beauty was highly celebrated during the decade. Freckles started coming out from hiding, eyebrows were left to grow out how they pleased and skin care became the preferred cosmetic product. Brands such as Tatcha, Drunk Elephant and Curology made a big impact on people feeling proud and ready to show off their favorite natural features.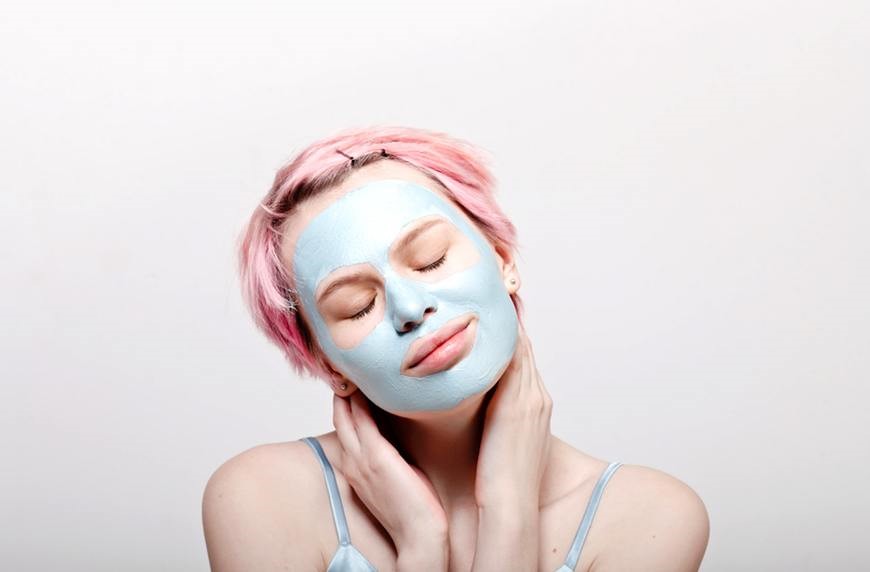 2020: Predictions
            Now that a whole decade has made its close, what's to be expected for 2020? Going off of big trends wrapping up 2019 such as skin care lines like Curology, cosmetic launches such as Jeffree Star Cosmetics X Shane Dawson's Conspiracy Palette, edgy haircuts and styles and polished nails for both men and women, it's safe to say we can plan on seeing a lot of originality and branching off from social norms in the new year. I say we go into the new decade confident, open-minded and excited to make every new and old trend all yours!